Product Destruction Services in Dallas by Action Shred
Shredding isn't just for paper any more. That's why more and more Dallas businesses count on Action Shred for product destruction.
Perhaps your company's storage is overflowing with old promotional items sporting outdated logos. Or maybe you have shelf after shelf filled with dusty DVDs/CDs, VHS tapes, T-shirts, gift cards and retired products.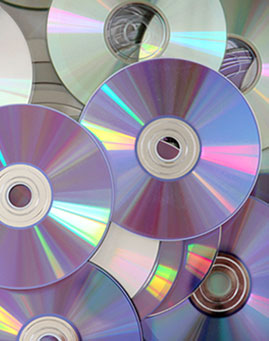 Action Shred is known for thinking creatively. We have the tools, resources and means to destroy just about anything that comes our way. From uniforms to security badges, prototypes to misprints, our product destruction services get it done quickly and securely.
Action Shred can shred just about anything to help you:
clear out your closets
free up storage space
eliminate items with old corporate logos, addresses and phone numbers
destroy promotional giveaways, gift cards and other time-sensitive items
In today's market, information and sensitive records are no longer confined to paper. If you have obsolete products, samples, displays, or anything you want to keep out of the public eye, we can most likely destroy it for you. Action Shred provides superior product destruction in the Dallas / Fort Worth metroplex for all your hard goods and product waste. Product destruction is available for one-time appointments and on-going service. We can even supply containers to be picked up when filled or on-call. If you need it gone, contact Action Shred.
Action Shred's Dallas product destruction capabilities:
Uniforms
Manufacturer over-runs
Leather accessories
Jewelry
Recalled plastic and metal goods
Promotional items
ID cards
Magnetic media
X-rays
License plates
Development/test sample products
Please contact us for more information on setting up your own product destruction program.
Wondering if we can destroy your items? Check out our list (above). If your materials aren't included, just call 214-352-0113 to see if we can help.