Hard Drive Destruction in Plano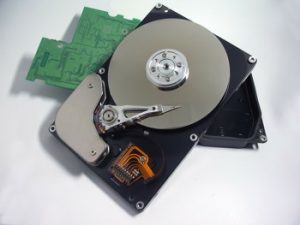 Information Technology is constantly changing and evolving to meet the evolving needs for performance and security. As new technologies are adopted, consumers and businesses face a daunting question – safely disposing of their obsolete IT equipment. Action Shred of Texas has the solution.
Since 2003, we've provided consumers and businesses in Plano and the surrounding communities with convenient, secure hard drive destruction services that meet their exact needs – from a single desktop computer to a truckload of IT equipment.
Call 214-702-3526 or Click Here
To Schedule Hard Drive Destruction Services in Plano
We can handle all of your E-Waste destruction and disposal needs including:
• Hard drive destruction               • Desktop computers                     • Laptops
• Flat panel monitors                     • Servers                                           • Printers
• Fax machines                                • Cell phones                                   • PDAs
• Modems                                         • Routers                                          • Electronics cords and cables
• Computer keyboards                   • Copiers                                           • Gaming stations
Benefits of Hard Drive Destruction
With incidents of Identity theft reaching epidemic proportions, hard drive destruction by a reputable shredding company is the only foolproof way to make sure your sensitive personal or customer data doesn't wind up in the wrong hands.
We're one of the few National Association for Information Destruction (NAID) certified shredding and hard drive destruction companies in Plano, and go the extra mile to protect your sensitive data:
In depth background screening, and security credentialing of every employee we hire
24 / 7 closed circuit television camera monitoring of our state-of-the-art shredding facilities
Strict adherence to chain of command best practices and HIPAA regulations
Annual Certified Protection Professional (CPP) inspections of our shredding facilities
Hard drive destruction is also the "green" alternative to curb-side disposal. In fact, more and more municipalities are prohibiting disposal of IT equipment in their landfills, due to the environmental risks to ground water.
Call 214-702-3526 or Click Here
To Schedule On-Site or Mobile Hard Drive Destruction in Plano.
For HIPAA-compliant, environmentally-friendly document shredding in Plano call us today at 214-702-3526.